Become a TCR expert
TCR UK is a world leader in Ground Support Equipment (GSE) for airports since 2001 in the UK. TCR's roots go back to 1984 when TCR was a family run business in Brussels, our expansion today speaks for itself. We dedicate and pride ourselves by committing a solid customer service delivery to our clients across the globe.
Recruiting people who reflect our values is essential to delivering our Vision at TCR UK. Here you get the best of both worlds: an entrepreneur's mindset with the passion to succeed. Our collaborative culture and worldwide footprint open a ray of new opportunities.
Every person we employ is a champion and role model for better work and working lives. We welcome talent from a diverse range of backgrounds and are always on the lookout to strengthen our teams locally and globally.
We are based across several UK sites London Heathrow, London Gatwick, London Luton, London Stansted, Manchester, Edinburgh and Glasgow. We employ over 230+ employees, consisting of GSE Experts, Apprentices, professionals and dedicated staff on a full-time, part-time basis.
Countries

0

Employees

0 +

Presence in airports

0 +

GSE assets for rental

0 +

units

Why work at TCR:
Our culture allows our 'Experts' to thrive and flourish, by providing a comprehensive training platform for bright talents to develop.
Testimonials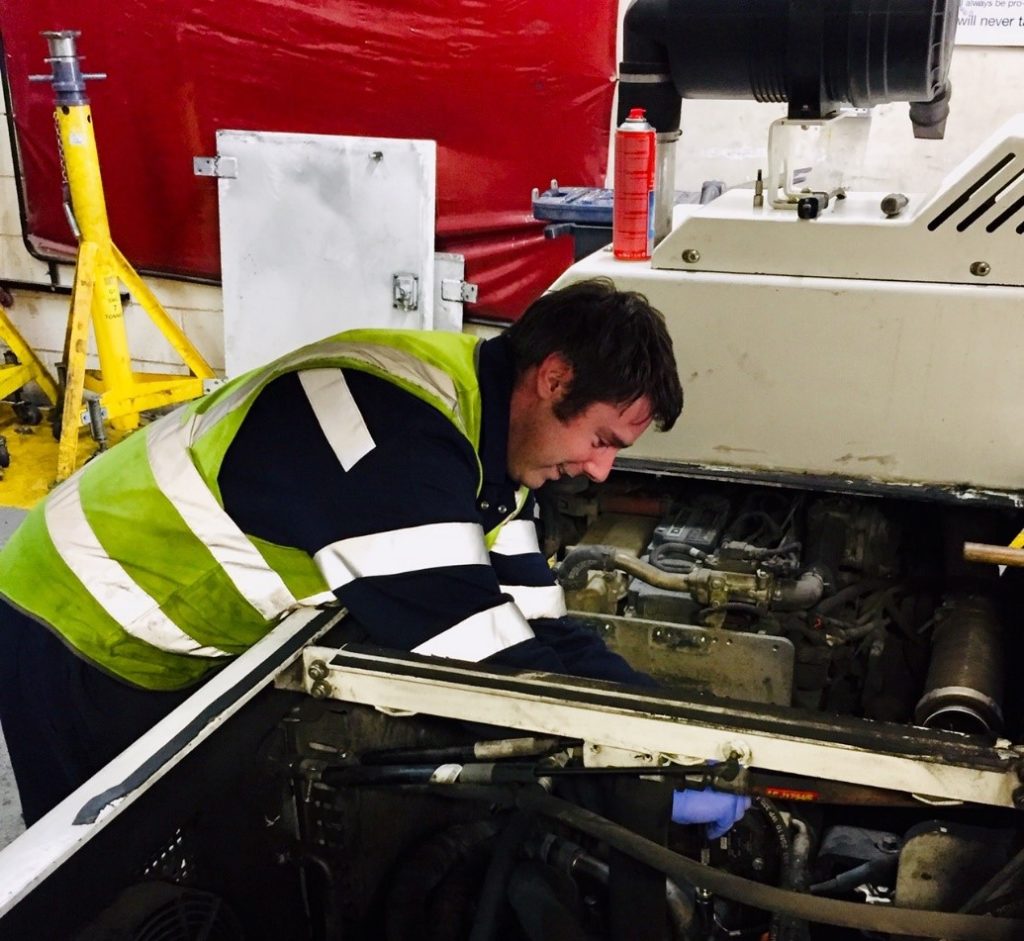 Andrew Shipp
It is a really nice family culture here. I have been supported by other Technicians and can see there is opportunity to grow into a management position one day.
Our values
Passion

Our employees are passionate professionals.
They are the driving force behind TCR.
Together, we form a solid committed team.
In this common vision, we achieve great things.

Integrity

Our values are our strength. TCR is a great place to work, where we treat everyone with trust and respect.

Responsibility

At TCR, we deliver what we promise.
We do what we say and say what we do.

Open-mindedness

We are entrepreneurs with a pragmatic approach. We inspire each other and use our creativity to find solutions.
ABOUT TCR
World leader company in GSE
TCR is a world leader in Ground Support Equipment Solutions. Our core business is rental and maintenance of ground support vehicles. We make sure that large logistics companies and airlines always have the best vehicles at their disposal. From Belgium to Australia, from luggage carrier to airplane tractors.